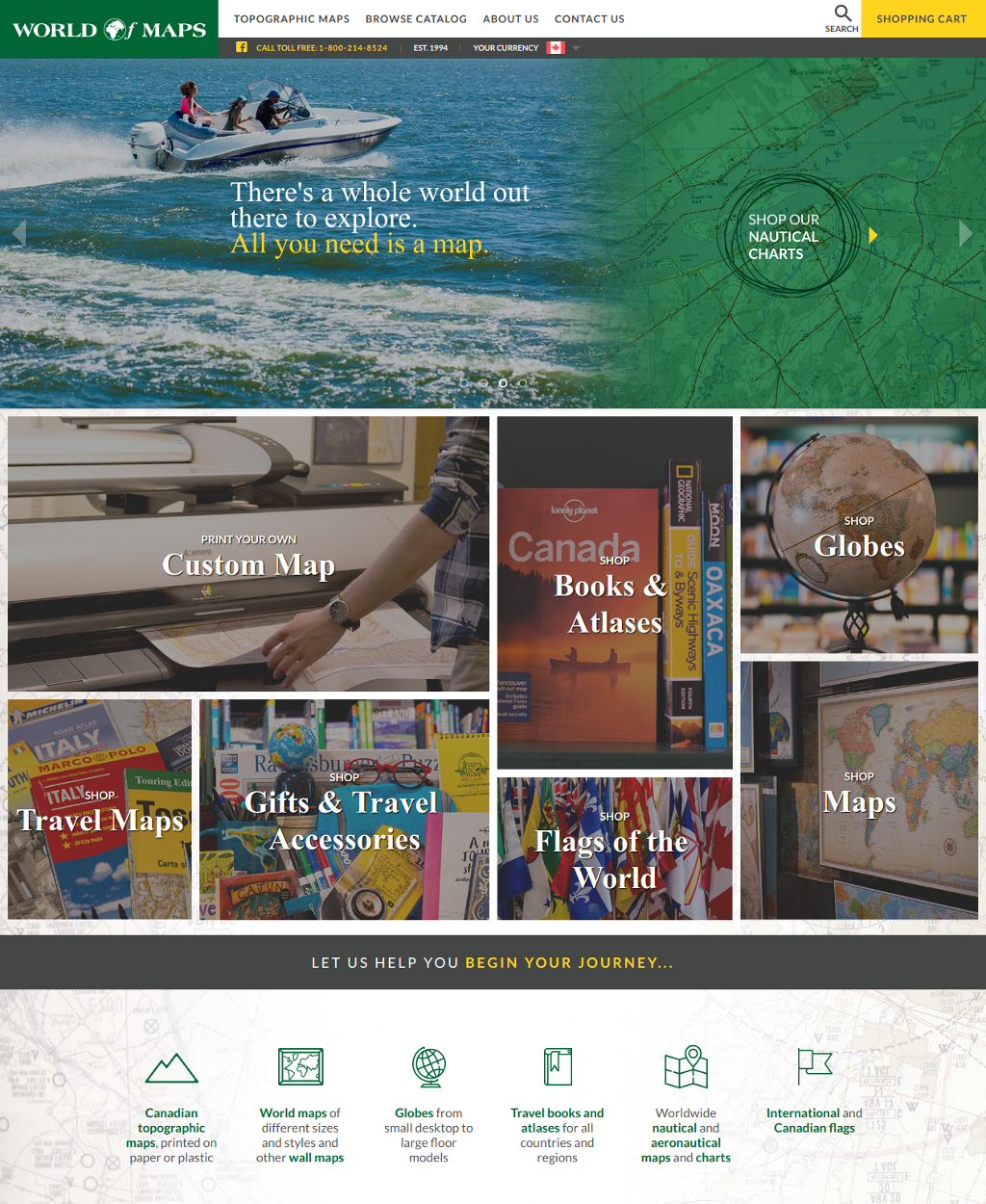 Types
Industry
Technology
Description
World of Maps is a local map and travel book retailer. Their website has become a large part of their business and we have been maintaining it for them for a number of years.
Solution
The website includes an import/export routine that integrates their point-of-sale and inventory systems with the website so pricing and availability information does not have to be duplicated.
Recently, we enhanced the website to include "Browse by Category" functionality that was built with search-engine optimization in mind as well as the integration of an affiliate sales tracking system.