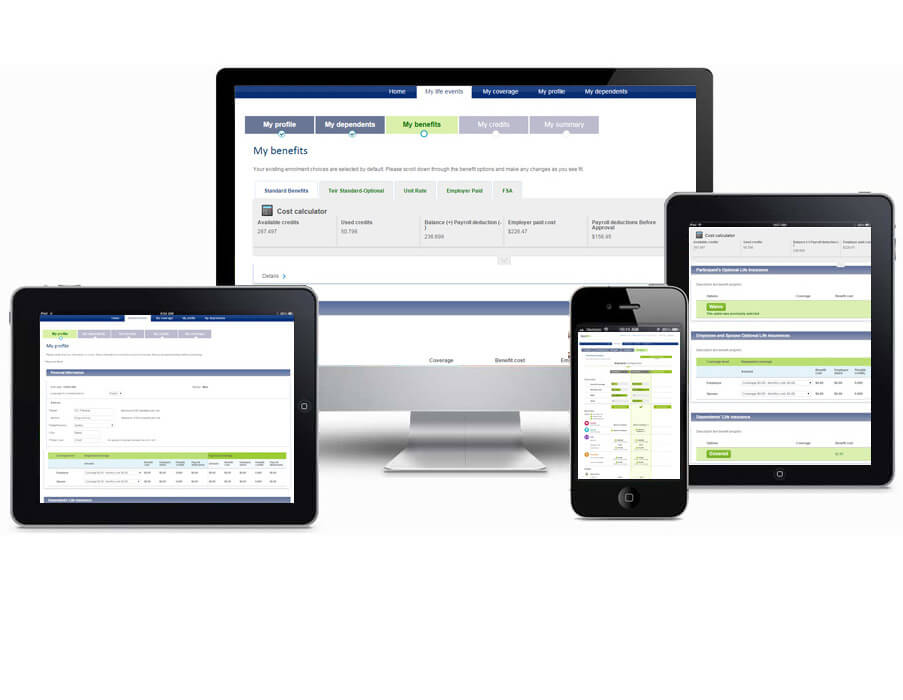 Types
Industry
Technology
Description
Our client – a successful group benefits consulting firm – wished to enhance their business by introducing flexible group benefits plans with offerings from several insurance carriers. This was an industry first. Previously, the manual overhead of managing group benefits plans required employers to choose a single provider for all of their benefits even if some of the offerings weren't competitive. This system offered employers a more streamlined approach to managing their group benefits plan and an easy-to-use interface for employees to choose the coverages that best fit their lifestyles. Behind the scenes, the system includes extremely powerful algorithms to calculate users coverages based on a variety of factors and facilitate the billing of premiums on per-employer basis each month.
The system was architected to support thousands of employers with thousands of employees and included many features for working with large amounts of financial data associated with company insurance coverages & transactions.
The platform & its founding company was later acquired by a multi-national financial services firm.
Solution
N-VisionIT Interactive was the sole-supplier for the initial build of this platform. All tasks including project management, analysis of business flow and system requirements, design, system architecture, development, server setup & administration, and implementation of the system were completed by us.