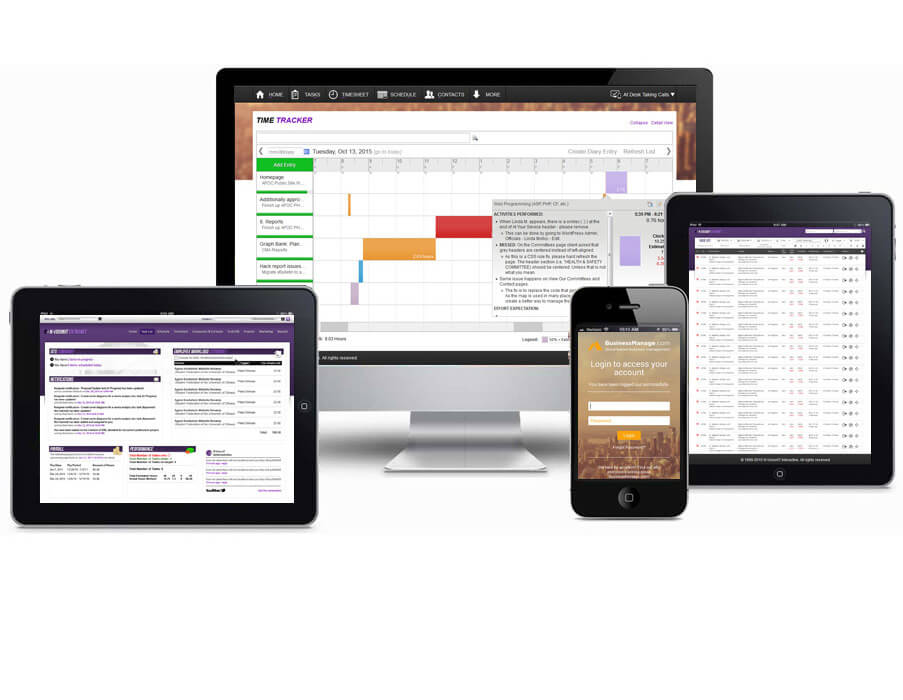 Types
Industry
Technology
Description
BusinessManage.com is a full suite of business management tools encompassing strategic planning, invoicing, recurring billing, financial forecasting, project management, human resources, marketing, sales & CRM, product management, research & development tax reporting, knowledge management and much, much more. The platform competes with systems such as Salesforce.com & NetSuite – offering more functionality out-of-the-box with an easier user interface. The platform also includes accompanying iPhone and iPad applications.
The system was architected to support thousands of businesses on a software-as-a-service (SaaS) basis. It also includes additional enterprise software features such as import/export routines for employee data and API access to allow for third-party and legacy system integrations.
Solution
N-VisionIT Interactive is the sole-supplier for this project. All tasks including project management, analysis of business flow and system requirements, design, system architecture, development, server setup & administration, and implementation of the system were completed by us.