Custom Software
Tailored To
Your
Business
Custom Software Tailored To Your Business
Maximize your potential for growth with the right software for your business. Large or small, start up or Fortune 500, our business expertise allows us to learn the ins and outs of your operations and develop custom software solutions that lead to real business success.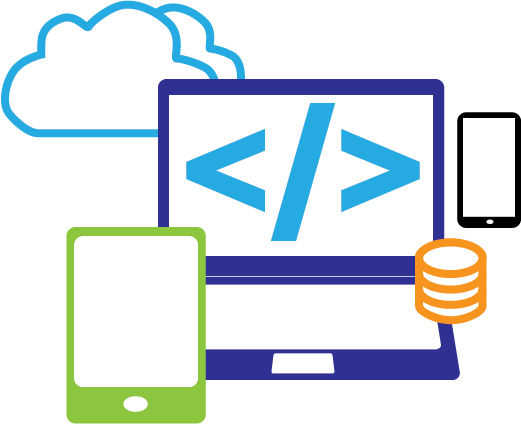 Custom Enterprise Web Applications
We have worked with large companies, including Fortune 500s, to develop custom enterprise web applications such as enterprise resource planning systems (ERPs), customer relationship management systems (CRMs), and intranets.

Cloud Applications
Cloud computing helps you connect and collaborate with people anytime, anywhere. Our technology experts can work with Google Cloud, Microsoft Azure, Amazon Web Services and custom applications to make secure and reliable cloud applications.
API Software & System Integration
The right software and systems can give your business an edge over its competitors. By integrating business processes, custom built and 3rd party systems, or even systems that were not designed to work together, we can give you the competitive advantage you need.