Java EE is a powerful enterprise computing platform that offers flexibility, scalability and widespread availability.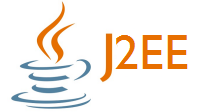 N-VisionIT's development team are experts at working with the underlying components that comprise Java EE's programming infrastructure & API including web-services, JavaServer Pages, Enterprise JavaBeans, servlets, and object-orientation.
The N-VisionIT team is also familiar with the configuration & maintenance of supporting technologies such as the Java JRE, Apache Tomcat, and JBoss.